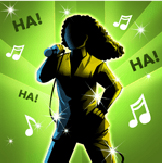 This playlist contains
36 songs*
For the artist page, see Weird Al Yankovic.
Confessions Part III
Craiglist
Cable TV
I Can't Watch This
I Love Rocky Road
I Think I'm A Clone Now
I Want A New Duck
If That Isn't Love
I'll Be Mellow When I'm Dead
I'll Sue Ya
Lasagna
Like A Surgeon
Livin' In The Fridge
Money For Nothing/Beverly Hillbillies
The Night Santa Went Crazy
Perform This Way
Polkas On 45
Polka Your Eyes Out
The Saga Begins
She Drives Like Crazy
Since You've Been Gone
Slime Creatures From Outer Space
Smells Like Nirvana
Spam
Theme From Rocky XIII
Traffic Jam
Trapped In The Drive-Thru (Parody From "Trapped In The Closet" By R. Kelly)
Trigger Happy
When I Was Your Age
White & Nerd
Ad blocker interference detected!
Wikia is a free-to-use site that makes money from advertising. We have a modified experience for viewers using ad blockers

Wikia is not accessible if you've made further modifications. Remove the custom ad blocker rule(s) and the page will load as expected.