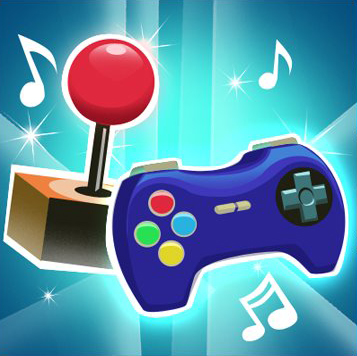 Ace Combat 5
The Journey Home (On Radio)
Age Of Empires 3
Alice: Madness Returns
Angry Birds
Assassin's Creed Series
Assassin's Creed Theme
The City Of Jerusalem
Batman: Arkham City
Battlefield Series
Battlefield 2: Theme
Battlefield 3 Main Theme
Battlefield Theme
BF Menu Music
War Theme
Bioshock 2
The Boogie Man
I Cover The Waterfront
Nightmare
Brinstar
Brothers In Arms
Bully
Bully Main Theme (Running Theme)
Call Of Duty Series
Abra Macabre
Call Of Duty: MW3
Damned
Castlevania
Civilization IV
Contra
Crazy Taxi
Crysis Series
Dead Space
Deus Ex: Human Revolution
Devil May Cry 4
Diablo II
Dragon Age Series
Fable Series
FIFA Series
Daylight
It's Only Us
The Rockafeller Stank
Untouched
Final Fantasy Series
Blazing Through The Battlefield
Final Fantasy
Mako City
Ronfaure
Timely Ambush
Gears of War Series
God of War Series
Gradius
GTA III
GTA IV
GTA Vice City
Run To You
Video Killed The Radio Star
Your Love
Guitar Hero 3
Through The Fire And Flames
Guilty Gear X
It Was Called Victim (Character Select)
Make Oneself (Axl's Theme)
Write In Pain (Millia's Theme)
Halo Series
Finish The Fight
Halo Theme
Opening Suite
Hitman: Blood Money
Homefront
Jade Empire
Kameo: Elements of Power
Killzone 2
L.A Noire
Legend of Zelda Series
Lifeforce
Mario Bros.
Mario Bros.
Super Mario Bros. 2
Super Mario Bros. 3
Mass Effect 2
The Illusive Man
Suicide Mission
Metal Gear Solid 2
Metal Gear Solid: Sons Of Liberty Theme
Metroid
Midnight Club: L.A.
Rollin' Down The Freeway
Switchin' Lanes
Minecraft
Mirror's Edge
Mortal Combat
Ninja Gaiden
Pac-Man
Ghost: Normal Move
Ghost: Return To Home
Ghost: Spurt Move #2
Ghost: Turn To Blue
Pac-Man: Eating
Start Music
Perfect Dark
Perfect Dark Zero -Title
Trinity Escape - Main Theme
Prince Of Persia Series
Breaking the Seal
Forgotten Sands
The Release of the Sand Army
Welcome To Persia
Psychonauts
Punch Out
Rayman Origins
Red Alert Series
Red Alert 3 Theme - Soviet March
Hell March
HM2
Red Dead Redemption
Far Away
Horseplay

Red Dead Redemption Theme
Resident Evil 5
Saint's Row 3
Silent Hill
I'll Kill You
Silent Hill
Sim Series
Now Entering
The Sims Theme
SOCOM 4
Sonic Colors
Sonic The Hedgehog
Soul Calibur
Splinter Cell: Conviction
Starcraft Series
Firstborn
Heaven's Devils
The Hive
StarCraft Main Title
Zeratul's Warning
Street Fighter 4
Theme of Chun-Li
Theme of Guile
Theme of Ken
Theme of Ryu
SSX Tricky
Super Mario Bros. Series
Super Mario Bros.
Super Mario Bros. 2
Super Mario Bros 3
Super Mario Bros (Part 2)
Super Mario World
Tekken 3
Character Select
Opening Movie
Tetris
Tony Hawk Pro Skater Series
Uncharted Series
Atlantis of the Sands
Mano a Mano
Nate's Theme 2.0
Unreal Tournament 3
Warcraft Series
Doomhammer's Legacy
Legend of Azeroth
Stormwind
Ad blocker interference detected!
Wikia is a free-to-use site that makes money from advertising. We have a modified experience for viewers using ad blockers

Wikia is not accessible if you've made further modifications. Remove the custom ad blocker rule(s) and the page will load as expected.