Taylor Swift

No Title

No information
Playlists
Edit
SongPop features a special playlist for this artist, titled Taylor Swift.
Songs by this artist feature on the following SongPop playlists:
Discography
Edit
Studio Albums:
Taylor Swift (2006)
Tim McGraw
Picture To Burn
Teardrops On My Guitar
A Place In This World
Cold As You
The Outside
Tied Together With A Smile
Stay Beautiful
Should've Said No
Mary's Song (Oh My My My)
Our Song
I'm Only Me When I'm With You
Invisible
A Perfectly Good Heart
Sounds Of The Season (2007)
Last Christmas
Christmases When You Were Mine
Santa Baby
Silent Night
Christmas Must Be Something More
White Christmas
Fearless (2008)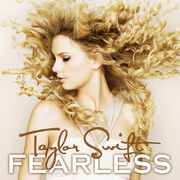 Fearless
Fifteen
Love Story
Hey Stephen
White Horse
You Belong With Me
Breathe [Ft. Colbie Caillat]
Tell Me Why
You're Not Sorry
The Way I Loved You
Forever & Always
The Best Day
Change
Beautiful Eyes
I Heart?
Jump Then Fall
Untouchable
Come In With The Rain
Superstar
The Other Side Of The Door
Speak Now (2010)
Mine
Sparks Fly
Back To December
Speak Now
Dear John
Mean
The Story Of Us
Never Grow Up
Enchanted
Better Than Revenge
Innocent
Haunted
Last Kiss
Long Live
Ours
If This Was A Movie
Superman
Red (2012)
State Of Grace
Red Treacherous
I Knew You Were Trouble
All Too Well
22
I Almost Do
We Are Never Ever Getting Back Together
Stay Stay Stay
The Last Time [Ft. Gary Lightbody]
Holy Ground
Sad Beautiful Tragic
The Lucky One
Everything Has Changed [Ft. Ed Sheeran]
Starlight
Begin Again
The Moment I Knew
Come Back... Be Here
Girl At Home
1989 (2014)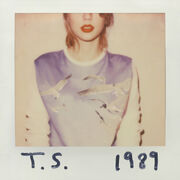 Welcome To New York
Blank Space
Style
Out Of The Woods
All You Had To Do Was Stay
Shake It Off
I Wish You Would
Bad Blood
Wildest Dreams
How You Get The Girl
This Love
I Know Places
Clean
Wonderland
You Are In Love
New Romantics
Ad blocker interference detected!
Wikia is a free-to-use site that makes money from advertising. We have a modified experience for viewers using ad blockers

Wikia is not accessible if you've made further modifications. Remove the custom ad blocker rule(s) and the page will load as expected.