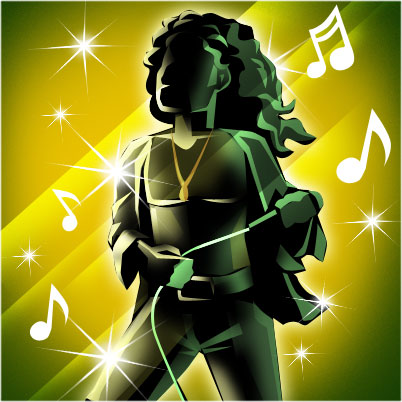 This playlist contains
150 songs*
Elected
Mary Ann
No More Mr. Nice Guy
School's Out
Sick Things
Under My Wheels
Get Up Stand Up
No Woman, No Cry
Baby I'm
Everything I Own
If
Make it With You
Backstreets
Born To Run
Jungleland
Meeting Across The River
Night
She's The One
Tenth Avenue Freeze-Out
Thunder Road
Hurting Each Other
Rainy Days and Mondays
Carly Simon
Haven't Got Time for The Pain
Father and Son
Wild World
Commotion
Green River
I Put a Spell On You
Lodi
Lookin' Out My Back Door
Proud Mary
Susie Q
Sweet Hitch-Hiker
Up Around The Bend
Fireball
Fools
Highway Star
Hold On
Lazy
Never Before
Smoke On The Water
Soldier Of Fortune
The Cover of "Rolling Stone"
Saturday Night's Alright For Fighting
Someone Saved My Life Tonight
Get Ready
Give Me Strength
I Shot the Sheriff
Let It Grow
Willie and the Hand Jive
Fred Foster, Janis Joplin & Kriss Kristofferson
Long Cool Woman (In A Black Dress)
Jacques Brel, Rod McKuen & Terry Jacks
Aqualung
Cross Eyed Mary
Locomotive Breath
Mother Goose
Slipstream
Up To Me
Wind Up
Wond'Ring Aloud
Bad, Bad Leroy Brown
I'll Have To Say I Love You In A Song
After Midnight
Crazy Mama
Call Me The Breeze
Clyde
Take Me Home, Country Roads
Gimme Three Steps
Saturday Night Special
Tuesday's Gone
Bad Bad Boy
Broken Down Angel
Razamanaz
A Man Need a Maid
Are You Ready for the Country ?
The Needle and The Damage Done
Old Man
Cinnamon Girl
Heart of Gold
Out On the Weekend
Harvest
Ohio
Black Magic Woman
Incident At Neshabur
Oye Como Va
Samba Pa Ti
Se a Cabo
Toussaint L'Overture
Hope You're Feeling Better
Dance, Dance, Dance
Fly Like An Eagle
Rock'n Me
Serenade
Take The Money and Run
The Window
You Are the Sunshine of My Life
Bang a Gong (Get It On)
Cosmic Dancer
Girl
Jeepster
Life's a Gas
Mambo Sun
Metal Guru
Rip Off
The Slider
Come Running
Brand New Day
Caravan
Into the Mystic
And It Stoned Me
Moondance
Everyone
Crazy Love
Roundabout
I've Seen All Good People
Ad blocker interference detected!
Wikia is a free-to-use site that makes money from advertising. We have a modified experience for viewers using ad blockers

Wikia is not accessible if you've made further modifications. Remove the custom ad blocker rule(s) and the page will load as expected.