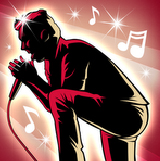 This page is for the playlist Rise Against, for the group see
Rise Against
.
This playlist contains 27 songs*
A Beautiful Indifference
Audience Of One
Behind Closed Doors
The Black Market
Bridges
The Dirt Whispered
Drones
Help Is On The Way
Hero Of War
I Don't Want To Be Here Anymore
Injection
Paper Wings
People Live Here
Prayer Of The Refugee
Ready To Fall
Re-Education (Through Labor)
Savior
Survive
Swing Life Away
Tip The Scales
Tragedy + Time
Ad blocker interference detected!
Wikia is a free-to-use site that makes money from advertising. We have a modified experience for viewers using ad blockers

Wikia is not accessible if you've made further modifications. Remove the custom ad blocker rule(s) and the page will load as expected.