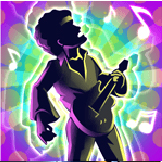 This playlist contains
115* songs
Kingdom of Heaven
You're Gonna Miss Me
Roller Coaster
You Don't Know
Before You Accuse Me
Slip Inside This House
Section 43
Grace
Bass Strings
Magoo
Season of the Witch
Hurdy Gurdy Man
The Child Bride
Death By Fire
Get Me to the World On Time
Selene
Inner Temple
Other Side of the Sky
Rosemary
Dark Star
China Cat Sunflower
Upside Down
Paranoia
Brainstorm
At the Mountain of Madness
Electrallentando
Creation
A Very Cellular Song
White Rabbit
Comin' Back To Me
Lather
Spare Chaynge
... And the Gods Made Love
Are You Experienced ?
Beacon from Mars
Give It Up
Live and Let Live
The Daily Planet
A House Is Not a Motel
She Comes in Color
The Red Telephone
Maybe the People Would the Times Or Between Clark And Hilldale
I Can Hear the Grass Grow
A Saucerful of Secrets
Have a Cigar
See Emily Play
Astronomy Domine
On the Turning Away
Death
The Journey
Baron Saturday
Balloon Burning
Loneliest Person
S.F. Sorrow is Born
Bracelets of Fingers
Light Your Windows
Mona
Maiden of the Cancer Moon
Pushin' Too Hard
Out of Question
Try to Understand
Mr. Farmer
Evil Hoodoo
Satisfy You
Up in Her Room
The Wind Blow Your Hair
Save Yourself
Joy of a Toy
Girl In Your Eye
Mechanical World
Ether Ships
Hurdy Gurdy Glissando
Paper Sun
Dear Mr. Fantasy
Heaven is in Your Mind
The American Metaphysical Circus
She's Not There
You Keep Me Hangin' On
Leiyla
Shifting Sands
Buddha
Carte Blanche
1906
Ritual #1
As the World Rises and Falls
In The Arena
In The Country
Queen Nymphet
Unfree Child
Happenings Ten Years Time Ago
Over Under Sideways Down
For Your Love
Rack My Mind
Time of the Season
Hung Up On a Dream
This Will Be Our Year
I Want Her She Wants Me
Friends of Mine
A Rose for Emily
Maybe After He's Gone
Care of Cell 44
She's Not There
Ad blocker interference detected!
Wikia is a free-to-use site that makes money from advertising. We have a modified experience for viewers using ad blockers

Wikia is not accessible if you've made further modifications. Remove the custom ad blocker rule(s) and the page will load as expected.