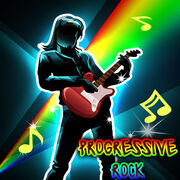 This playlist contains 211 songs*
Listen to this playlist on GROOVESHARK, Progressive Rock - Song Pop
3 Libras
Breña
Imagine
The Outsider
Orestes
Day Of The Fool
End Of The World
I Want To Live
It's Five O'Clock
Rain And Tears
Spring, Summer, Winter And Fall
Again
Bullets
You Make Me Feel
Heat Of The Moment
Only Time Will Tell
Open Your Eyes
Sole Survivor
Dawn Of A Million Souls
Into The Black Hole
Isis And Osiris
Child Of The Universe
Galadriel
Mocking Bird
Lady Fantasy
Lunar Sea
Mystic Queen
Never Let Go
Slow Yourself Down
Song Within A Song
Golf Girl
In The Land Of Grey & Pink
Memory Lain, Hugh/Headloss
Place Of My Own
A Monday
By Your Command
Coast
Disruptr
Gato
Hyperdrive
Terminal
A Change Of Seasons
The Dark Eternal Night
Home
Metropolis, Pt. 1: The Miracle And The Sleeper
On The Backs Of Angels
Panic Attack
Pull Me Under
Finale (Medley)
From The Beginning
Jerusalem
Lucky Man
Still... You Turn Me On
Focus III
Hocus Pocus
Sylvia
Bamboozled By Love [Live]
Don't Eat The Yellow Snow
Peaches En Regalia
Wet T-Shirt Night
You Are What You Is
A Trick Of The Tail
Carpet Crawlers
Dancing With The Moonlit Knight
Firth Of Fifth
Supper's Ready
The Advent Of Panurge
Funny Ways
Nothing At All
Think Of Me With Kindness
Golden Void
Levitation
Silver Machine
Dulcinea
Ghost Key
Hall Of The Dead
In Fiction
Aqualung
Bungle In The Jungle
Cross Eyed Mary
Dun Ringill
Living In The Past
Locomotive Breath
Thick As A Brick
This Time It Was Really Right
The Court Of The Crimson King
Autobahn
Numbers
The Robots
Trans Europe Express
Carry On Wayward Son
Dust In The Wind
Point Of Know Return
Song For America
In The Beginning
Kingdom Of Madness
Fugazi
Grendel
He Knows You Know
Kayleigh
Lavender
Market Square Heroes
Script For A Jester's Tear
Cassandra Gemini
Cygnus...Vismund Cygnus
Day of the Baphomets
Meccamputechture
Tetragrammaton
Nights In White Satin
Tuesday Afternoon
A Different Sky
Hold The Sun
Violet Skies
Which Wood?
Hysteria
Knights Of Cydonia
New Born
Starlight
Supermassive Black Hole
Uprising
Healing Now
Sisters
To The Shoreline
In Your Eyes
San Jacinto
Solsbury Hill
Alan's Psychedelic Breakfast
Another Brick In The Wall, Pt. 3
Comfortably Numb
Dogs
Hey You
High Hopes
Several Species Of Small Furry Animals Gathered
Wish You Were Here
Blackest Eyes
Lazarus
My Ashes
Normal
Russia On Ice
Sentimental
Shallow
Shesmovedon
Trains
Waiting Phase
Way Out Of Here
American Life
Jerry Was A Race Car Driver
My Name Is Mud
Tommy The Cat
Too Many Puppies
A Whiter Shade Of Pale
Conquistador
Whiskey Train
Eyes Of A Stranger
I Don't Believe In Love
Jet City Woman
Revolution Calling
Silent Lucidity
Fly By Night
La Villa Strangiato
Limelight
Spirit Of The Radio
Tom Sawyer
Working Man
YYZ
Harmony Korine
Index
Remainder The Black Dog
Bloody Well Right
Breakfast In America
Dreamer
Give A Little Bit
Goodbye Stranger
The Logical Song
Take The Long Way Home
The End Of Innocence
Iconoclast
Cloudburst Flight
Exit
Love On A Real Train
La Mort De Sophocle (Sophocle's Death)
A Plague Of Lighthouse Keepers (Medley)
Killer
Theme One
I've Seen All Good People
Long Distance Runaround
Roundabout
Soon
Starship Trooper
Turn Of The Century
Wonderous Stories
Yours Is No Disgrace
Ad blocker interference detected!
Wikia is a free-to-use site that makes money from advertising. We have a modified experience for viewers using ad blockers

Wikia is not accessible if you've made further modifications. Remove the custom ad blocker rule(s) and the page will load as expected.