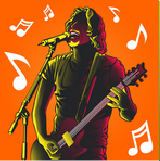 This page is for the playlist Nickelback, for the group see
Nickelback
.
This playlist contains' '29 songs*
Far Away
Feelin' Way Too Damn Good
Figured You Out
Get 'Em Up
Gotta Be Somebody
I'd Come For You
If Everyone Cared
If Today Was Your Last Day
Make Me Believe Again
Million Miles An Hour
Never Again
Never Gonna Be Alone
S.E.X.
Shakin' Hands
Someday
Something In Your Mouth
This Afternoon
This Means War
Too Bad
Trying Not To Love You
What Are You Waiting For?
When We Stand Together
Ad blocker interference detected!
Wikia is a free-to-use site that makes money from advertising. We have a modified experience for viewers using ad blockers

Wikia is not accessible if you've made further modifications. Remove the custom ad blocker rule(s) and the page will load as expected.