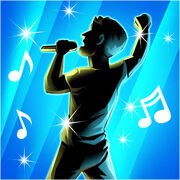 This page is for the playlist Male Singers (AU).
This playlist contains 31 songs*
All Out Of Love
Even The Nights Are Better
Lost In Love
The One That You Love
Disappear
Need You Tonight
Never Tear Us Apart
New Sensation
Suicide Blonde
Hang On To Your Love
Too Many Broken Hearts
Age Of Reason
Pressure Down
You're The Voice
Stagger Lee
Straight To You
Tupelo
Don't Talk To Strangers
Jessie's Girl
The Carnival Is Over
I'll Never Find Another You
Morningtown Ride
Don't Give Up
What About Me
Ad blocker interference detected!
Wikia is a free-to-use site that makes money from advertising. We have a modified experience for viewers using ad blockers

Wikia is not accessible if you've made further modifications. Remove the custom ad blocker rule(s) and the page will load as expected.