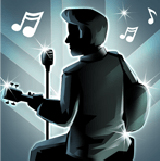 This playlist contains 128 songs*
for the artist see Johnny Cash.
A Ceiling, A Floor, And Four Walls
All Over Again
Apache Tears
As Long As The Grass Shall Grow
Ballad Of A Teenage Queen
The Ballad Of Ira Hayes
The Baron
The Beast In Me
The Big Battle
Big River
Bird On A Wire
Blistered
The Blues Keep Getting Bluer
Bonanza!
A Boy Named Sue
Bridge Over Troubled Water
Bury Me Not On The Lone Prairie
Busted
'Cause I Love You
Chattanooga City Limit Sign
Cocaine Blues
Country Boy
Cry, Cry, Cry
Custer
Daddy Sang Bass
Danny Boy
Dark As A Dungeon
Dear Mrs.
Delia's Gone
Desperado
Devil To Pay
Dirty Old Egg-Suckin' Dog
Don't Take Your Guns To Town
Down There By The Trein
Drive On
Drums
First Time Ever I Saw Your Face
Five Feet High And Rising
Flesh And Blood
Flushed From The Bathroom Of Your Heart
Folsom Prison Blues
Get Rhythm
(Ghost) Riders In The Sky
Give My Love To Rose
Greatest Love Affair
Green, Green Grass Of Home
Greystone Chapel
Guess Things Happen That Way
Hey, Hey Train
Hey Porter
Hurt
I Got Stripes
I Hung My Head
I Never Picked Cotton
I Still Miss Someone
I Talk To Jesus Everyday
I Walk The Line
I'd Still Be There
If I Were A Carpenter
If Not For Love
I'm So Lonesome I Could Cry
In My Life
I've Been Everywhere
I've Got A Thing About Trains
Jackson
Jesus Was A Carpenter
Joe Bean
The Kneeling Drunkard's Plea
The Legend Of John Henry's Hammer
Let The Train Blow The Whistle
Like A Soldier
The Long Black Veil
The Man Comes Around
Man In Black
The Man Who Couln't Cry
Mean Eyed Cat
Meet Me In Heaven
Memories Are Made Of This
Mobile Bay
Oh Bury Me Not
The One On The Right Is On The Left
One Piece At A Time
One Rose (That's Left In My Heart)
Orange Blossom Special
Orphan Of The Road
Personal Jesus
The Preacher Said, "Jesus Said"
Ragged Old Flag
The Rebel - Johnny Yuma
Redemption
Remember The Alamo
The Reverend Mr. Black
Ring Of Fire
Route 1, Box 144
Rowboat
Rusty Cage
Sam Hall
Sea Of Heartbreak
See Ruby Fall
Send A Picture Of Mother
Sing A Traveling Song
Singing In Vietnam Talking Blues
Southern Accents
Southwind
Spiritual
Streets Of Laredo
Sunday Morning Coming Down
The Talking Leaves
Tear Stained Letter
Tennessee Flat-Top Box
Tennessee Stud
Thanks To You
There You Go
(There'll Be) Peace In The Valley (For Me)
Thirteen
To Beat The Devil
The Wall
We'll Meet Again
Were You There (When They Crucified My Lord)
What Do I Care
White Girl
Why Me Lord
Wrinkled Crinkled Wadded Dollar Bill
You've Got A New Light Shinning In Your Eyes