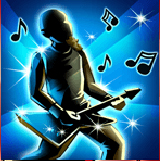 This playlist contains 94 songs*
Beat The Bastards
Fast As A Shark
Fairies Wear Boots
Heaven And Hell
Into The Void
Sabbath Bloody Sabbath
War Pigs
Burn
Highway Star
Smoke On The Water
Streets Of Gold
The Prince
The Eyes
Holy Diver
Killing The Dragon
Push
Paradise City
Welcome To The Jungle
Dante's Inferno
Watching Over Me
Fear Of The Dark
Hallowed By Thy Name
Rime Of The Ancient Mariner
Run to the Hills
The Number Of The Beast
The Trooper
Beyond The Realms Of Death
Breaking The Law
The Hellion
Living After Midnight
Painkiller
You've Got Another Thing Comin'
Detroit Rock City
Rock 'n Roll All Nite
Enemy Of God
Impossible Brutality
Midnight Maniac
Aesthetics of Hate
Beautiful Morning
Now I Lay Thee Down
Battle Hymn
Blood Of The Kings
Fighting The World
The Warriors Prayer
Curse Of The Pharaohs
Gypsy
Hangar 18
Peace Sells
Symphony Of Destruction
Tornado Of Souls
Cradle
Death Blooms
Happy?
Diary Of A Madman
Mr. Crowley
5 Minutes Alone
Cemetery Gates
I'm Broken
Revolution Calling
Take Hold Of The Flame
Cum On Feel The Noize
Metal Health
Princess Of The Night
Wheels Of Steel
King Of Terrors
The Divine Wings Of Tragedy
Wicked
Souls Of Black
Over The Wall
I Wanna Rock
The Kids Are Back
At War With Satan
Witching Hour
Ad blocker interference detected!
Wikia is a free-to-use site that makes money from advertising. We have a modified experience for viewers using ad blockers

Wikia is not accessible if you've made further modifications. Remove the custom ad blocker rule(s) and the page will load as expected.