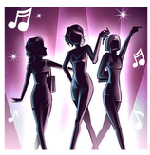 This playlist contains
15 songs*
Irreplaceable
Halo
Naughty Girl
My Humps
Where Is The Love?
Guitar String/Wedding Ring
Tonight I'm Getting Over You
Can't Hold Us [Feat Lil Kim]
You Lost Me
Hummingbird Heartbeat
Part Of Me
Teenage Dream
Ragtime Interlude/I'm Really Hot
Don't Stop The Music
Lemme Get That
SOS
Watch N' Learn
Ad blocker interference detected!
Wikia is a free-to-use site that makes money from advertising. We have a modified experience for viewers using ad blockers

Wikia is not accessible if you've made further modifications. Remove the custom ad blocker rule(s) and the page will load as expected.