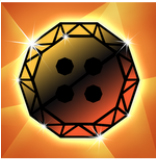 This playlist contains 48 songs*
This page is for the playlist Get Lucky!
This playlist was released upon the release of the game LuckyPop in August 2014.
Get Lucky [Ft. Pharrell Williams]
Lucky [w/ Colbie Caillat]
You Don't Know How Lucky You Are
Some Guys Have All The Luck
The Luckiest Guy On The Lower East Side
Undone (The Sweater Song)
Ad blocker interference detected!
Wikia is a free-to-use site that makes money from advertising. We have a modified experience for viewers using ad blockers

Wikia is not accessible if you've made further modifications. Remove the custom ad blocker rule(s) and the page will load as expected.