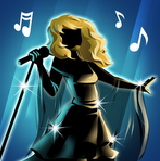 This playlist contains
87 songs*
for the group see Fleetwood Mac.
Albatross
As Long As You Follow
Beautiful Child
Big Love
Black Magic Woman
Blue Letter
Book Of Love
Brown Eyes
Can't Go Back
Caroline
The Chain
Cold Black Night
Come
Coming Your Way
Crystal
Don't Stop
Dreams
Dust My Broom
Evenin' Boogie
Everywhere
Go Your Own Way
Gold Dust Woman
Got To Move
Gypsy
I Believe My Time Ain't Long
I Don't Want To Know
I Know I'm Not Wrong
I Loved Another Woman
I'm So Afraid
Isn't It Midnight
It Takes Time
Landslide
Lazy Poker Blues
The Ledge
Like Crying
Little Lies
Looking For Somebody
Love In Store
Love That Burns
Man Of The World
Merry Go Round
Monday Morning
My Baby's Good To Me
My Heart Beat Like A Hammer
Mystified
Need Your Love So Bad
Never Forget
Never Going Back Again
Never Make Me Cry
No Questions Asked
Not That Funny
Nothing Without You
Oh Daddy
Oh Diane
Oh Well
Over My Head
Rattlesnake / Underway
Rhiannon
Sad Angel
Save Me A Place
Say You Love Me
Say You Will
Second Hand News
Seven Wonders
Silver Springs
Sisters Of The Moon
Songbird
Station Man
Stop Messin' Round
Storms
Straight Back
Sugar Daddy
Tango In The Night
That's All For Everyone
That's All Right
That's Enough For Me
Think About Me
Thrown Down
Trying So Hard To Forget
Tusk
Warm Ways
What Makes You Think You're The One
What's The World Coming To
When I See You Again
The World Keep On Turning
Ad blocker interference detected!
Wikia is a free-to-use site that makes money from advertising. We have a modified experience for viewers using ad blockers

Wikia is not accessible if you've made further modifications. Remove the custom ad blocker rule(s) and the page will load as expected.