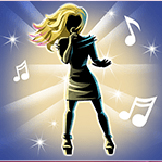 This playlist contains 28 songs*
 for the artist see Demi Lovato.
All Night Long [Ft. Missy Elliott, Timbaland]
Get Back
Gift Of A Friend
Give Your Heart A Break
Got Dynamite
Heart Attack
Here We Go Again
Me, Myself And Time
The Middle
Mistake
So Far So Great
Solo
Stop The World
This Is Me [w/ Joe Jonas]
Together [Ft. Jason Derulo]
Trainwreck
What To Do
Who's That Boy [Ft. Dev]
You're My Only Shorty [Ft. Iyaz]
Ad blocker interference detected!
Wikia is a free-to-use site that makes money from advertising. We have a modified experience for viewers using ad blockers

Wikia is not accessible if you've made further modifications. Remove the custom ad blocker rule(s) and the page will load as expected.