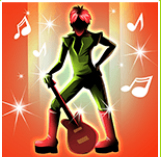 This playlist contains 63 songs*
For the artist see David Bowie.
African Night Flight
Andy Warhol
Anyway, Anyhow, Anywhere [Cover of The Who]
Beauty And The Beast
The Bewlay Brothers
Black Tie White Noise
Blackout
Boys Keep Swinging
Changes
China Girl
Cracked Actor
Dancing With The Big Boys
Dirty Boys
Don't Bring Me Down [Cover of The Pretty Things]
Don't Let Me Down & Down
Don't Look Down
Eight Line Poem
Everything's Alright
Fantastic Voyage
Fill Your Heart
Friday On My Mind [Cover of The Easybeats]
Hang On To Yourself
Here Comes The Night [Cover of Them]
"Heroes"
Holy Holy
How Does The Grass Grow?
I Can't Explain [Cover of The Who]
I Keep Forgettin'
I Know It's Gonna Happen
I Wish You Would
It Ain't Easy
The Jean Genie
Joe The Lion
Jump They Say
Lady Stardust
Let's Dance
Let's Spend The Night Together [Cover of The Rolling Stones]
Life On Mars?
Look Back In Anger
Love Is Lost
The Man Who Sold The World
Modern Love
Moonage Daydream
Moss Garden
A New Career In A New Town
Pallas Athena
Panic In Detroit
See Emily Play [Cover of Pink Floyd]
Shapes Of Things [Cover of The Yardbirds]
Sound And Vision
Space Oddity
Starman
Suffragette City
Ad blocker interference detected!
Wikia is a free-to-use site that makes money from advertising. We have a modified experience for viewers using ad blockers

Wikia is not accessible if you've made further modifications. Remove the custom ad blocker rule(s) and the page will load as expected.