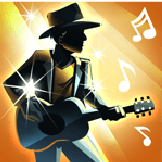 This playlist contains 112 songs*
Five Little Fingers
I Get The Fever
I Love You Drops
Mama Sang A Song
My Life (Throw It Away If I Want To)
The Tip Of My Fingers
Mr. Walker, It's All Over
Ode To The Little Brown Shack Out Back
My Heart Skips A Beat
Think Of Me
Under The Influence Of Love
Can The Circle Be Unbroken
Keep On The Sunny Side
All I Have To Offer You (Is Me)
Does My Ring Hurt Your Finger
Wonder Could I Live Anymore
The Devil Went Down To Georgia
Nobody But A Fool
Then And Only Then
The Belles Of Southern Bell
Girl On The Billboard
Coat Of Many Colors
I Will Always Love You
The Happiest Girl In The Whole U.S.A.
Would You Hold It Against Me
Hello Walls
It's Four In The Morning
Wall Tall
The Yellow Bandana
Love In The Hot Afternoon
Love Bug
She Thinks I Still Care
Things Have Gone To Pieces
White Lightning
You Comb Her Hair
Does Fort Worth Ever Cross Your Mind
I'm So Lonesome I Could Cry
Long Gone Lonesome Blues
Lovesick Blues
Your Cheatin' Heart
Adios Amigo
Blue Side Of Lonesome
Home
I Know One
Losing Your Love
Blue Yodel
Waiting For A Train
The Ballad Of Ira Hayes
I Walk The Line
Ring Of Fire
Understand Your Man
Take This Job And Shove It
Ruby, Don't Take Your Love To Town
It Wasn't God Who Made Honky Tonk Angels
This White Circle On My Finger
Blue Kentucky Girl
Happy Birthday
Success
If I Kiss You
Rose Garden
Begging To You
The Cowboy In The Continental Suit
El Paso
Ribbon Of Darkness
Crazy
I Fall To Pieces
She's Got You
Sweet Dreams
Walkin' After Midnight
A Satisfied Mind
Sorrow On The Rocks
Burning Memories
For The Good Times
Make The World Go Away
Help Me Make It Through The Night
The End Of The World
Set Him Free
What Does It Take
D.I.V.O.R.C.E.
He Loves Me All The Way
Stand By Your Man
The Ways To Love A Man
Always On My Mind
Blue Eyes Crying In The Rain
Georgia On My Mind
My Heroes Have Always Been Cowboys
Ad blocker interference detected!
Wikia is a free-to-use site that makes money from advertising. We have a modified experience for viewers using ad blockers

Wikia is not accessible if you've made further modifications. Remove the custom ad blocker rule(s) and the page will load as expected.