Blondie

No Title

No information
Playlists
Edit
SongPop features a special playlist for this group, titled Blondie.
Songs from this group feature on the following SongPop playlists:
Discography
Edit
Studio Albums:
Blondie (1976)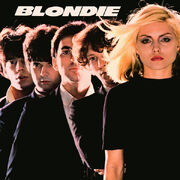 X Offender
Little Girl Lies
In The Flesh
Look Good In Blue
In The Sun
A Shark In Jets Clothing
Man Overboard
Rip Her To Shreds
Rifle Range
Kung Fu Girls
The Attack Of The Giant Ants
Plastic Letters (1978)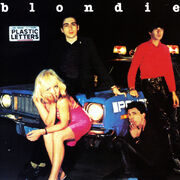 Fan Mail
Denis
Bermuda Triangle Blues (Flight 45)
Youth Nabbed As Sniper
Contact In Red Square
(I'm Always Touched By Your) Presence, Dear
I'm On E
I Didn't Have The Nerve To Say No
Love At The Pier
No Imagination
Kidnapper
Detroit 442
Cautious Lip
Parallel Lines (1978)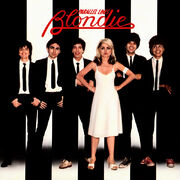 Hanging On The Telephone [Cover of The Nerves]
One Way Or Another
Picture This
Fade Away And Radiate
Pretty Baby
I Know But I Don't Know
11:59
Will Anything Happen?
Sunday Girl
Heart Of Glass
I'm Gonna Love You Too [Cover of Buddy Holly]
Just Go Away
Eat To The Beat (1979)
Dreaming
The Hardest Part
Union City Blue
Shayla
Eat To The Beat
Accidents Never Happen
Die Young Stay Pretty
Slow Motion
Atomic
Sound-A-Sleep
Victor
Living In The Real World
Autoamerican (1980)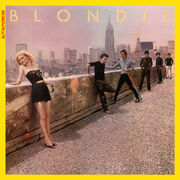 Standard Edition
Europa
Live It Up
Here's Looking At You
The Tide Is High [Cover of The Paragons]
Angels On The Balcony
Go Through It
Do The Dark
Rapture
Faces
T-Birds
Walk Like Me
Follow Me
Cassette Edition Bonus Track
The Hunter (1982)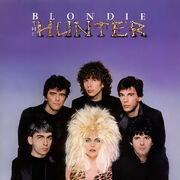 Orchid Club
Island Of Lost Souls
Dragonfly
For Your Eyes Only
The Beast
War Child
Little Caesar
Danceway
(Can I) Find The Right Words (To Say)
English Boys
The Hunter Gets Captured By The Game
No Exit (1999)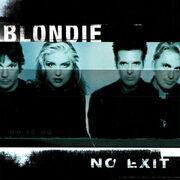 Standard Edition
Screaming Skin
Forgive And Forget
Maria
No Exit
Double Take
Nothing Is Real But The Girl
Boom Boom In The Zoom Zoom Room
Night Wind Sent
Under The Gun
Happy Dog
The Dream's Lost On Me
Divine
Dig Up The Conjo
Japanese Edition Bonus Track
Hot Shot [Cover of Karen Young]
The Curse Of Blondie (2003)
Shakedown
Good Boys
Undone
Golden Rod
Rules For Living
Background Melody (The Only One)
Magic (Asadoya Yunta)
End To End
Hello Joe
The Tingler
Last One In The World
Diamond Bridge
Desire Brings Me Back
Songs Of Love
Panic Of Girls (2011)
Standard Edition
D-Day
What I Heard
Mother
The End The End
Girlie Girlie [Cover of Sophia George]
Love Doesn't Frighten Me
Words In My Mouth
Sunday Smile [Cover of Beirut]
Wipe Off My Sweat
Le Bleu
China Shoes
Deluxe Edition Bonus Tracks
End Of The World
Sleeping Giant
Collector's Pack Bonus Tracks
Horizontal Twist
Mirame [Cover of Grupo Pesadilla]
Japanese Edition Bonus Track
Please Please Me [Cover of The Beatles]
Blondie 4(0) Ever - Ghosts Of Download (2014)
Standard Edition
Sugar On The Side [Ft. Systema Solar]
Rave [Ft. Miss Guy]
A Rose By Any Name [Ft. Beth Ditto]
Winter
I Want To Drag You Around
I Screwed Up [Ft. Los Rakas]
Relax [Ft. Felicia Dennis, Keilah Beaz, Keisha Williams]
Take Me In The Night
Make A Way
Mile High
Euphoria
Take It Back
Backroom
Digital Bonus Tracks
Put Some Color On You
Can't Stop Wanting
Prism
Compilation Albums:
Blonde And Beyond (1993)
Underground Girl
Poets Problem
Scenery
Once I Had A Love
Ring Of Fire [Live] [Cover of Johnny Cash]
Bang A Gong (Get It On) [Live] [Cover of T. Rex]
Heroes [Live] [Cover of David Bowie]
The Platinum Collection (1994)
Out In The Streets [Cover of The Shangri-Las]
Platinum Blonde
The Thin Line
Puerto Rico
Live Albums:
Picture This Live (1997)
Funtime [Live] [Cover of Iggy Pop
Soundtrack Albums:
American Gigolo (1980)
Ad blocker interference detected!
Wikia is a free-to-use site that makes money from advertising. We have a modified experience for viewers using ad blockers

Wikia is not accessible if you've made further modifications. Remove the custom ad blocker rule(s) and the page will load as expected.