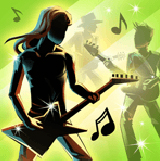 This playlist contains 177* songs
Listen playlist on GROOVESHARK, Best Guitar Songs - Song Pop
Blue Sky
Jessica
Statesboro Blues
Whipping Post
How Blue Can You Get
The Thrill Is Gone
Adam Raised A Cain
Born To Run
Down The Road A Piece
Johnny B. Goode
Bloodletting (The Vampire Song)
Born Under A Bad Sign
Crossroads
I Feel Free
I'm So Glad
Sunshine Of Your Love
White Room
Bad Moon Rising
Born On The Bayou
Down On The Corner
I Heard It Through The Grapevine
Lookin' Out My Back Door
Fame
The Jean Genie
Moonage Daydream
Queen Bitch
Rebel Rebel
Highway Star
Lazy
Smoke On The Water
Money For Nothing
Sultans Of Swing
I Pulled The Cover Off You Two Lovers
After Midnight
Cocaine
Layla
While My Guitar Gently Weeps
China Doll
Dark Star
Truckin'
November Rain
Paradise City
Sweet Child O' Mine
Cause We've Ended As Lovers
Freeway Jam
I Ain't Superstitious
All Along The Watchtower
Castle Made Of Sand
Fire
Foxy Lady {Song incorrectly titled Foxey Lady}
Hey Joe
Machine Gun
Purple Haze
Satch Boogie
Surfing With The Alien
John Mayall & The Bluesbreakers
The Court Of The Crimson King
Detroit Rock City
Hotter Than Hell
Lick It Up
Shock Me
Cinnamon Girl
Cortez The Killer
Cowgirl In The Sand
Only Love Can Break Your Heart
In Bloom
Smells Like Teen Spirit
21st Century Schizoid Man
Mr. Crowley
No More Tears
Cemetary Gates
Floods
Walk
The Paul Butterfield Blues Band
Alive
Even Flow
Yellow Ledbetter
Comfortably Numb
Interstellar Overdrive
Money
Wish You Were Here
Bohemian Rhapsody
Brighton Rock
Keep Yourself Alive
My Iron Lung
Paranoid Android
Bulls On Parade
Kick Out The Jams
Killing In The Name
Brown Sugar
(I Can't Get No) Satisfaction
Jumpin' Jack Flash
Sympathy For The Devil
Bullet With Butterfly Wings
Cherub Rock
Geek U.S.A.
Asleep
How Soon Is Now?
Rubber Ring
There Is A Light That Never Goes Out
This Charming Man
Kid Charlemagne
Reelin' In The Years
Hug You, Squeeze You
Pride And Joy
Texas Flood
The Boys Are Back In Town
Emerald
Little Girl In Bloom
Whiskey In The Jar
Rock And Roll
Sister Ray
Sweet Jane
A Quick One While He's Away
Happy Jack
I Can See For Miles
My Generation
Starship Trooper: A. Life Seeker
La Grange
Sharp Dressed Man
Ad blocker interference detected!
Wikia is a free-to-use site that makes money from advertising. We have a modified experience for viewers using ad blockers

Wikia is not accessible if you've made further modifications. Remove the custom ad blocker rule(s) and the page will load as expected.