This Playlist contains 69* songs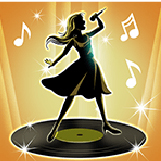 Beastie Boys Album: Licensed to Ill (1986)
Fight for Your Rights
Brass Monkey
Paul Revere
Coldplay Album: Parachutes (2000)
Don't Panic
High Speed
Sparks
Trouble
Yellow
Cranberries Album: No Need To Argue (1994)
Daft Punk Album: Homework (1997)
Around the World
Da Funk
Revolution 909
Rollin' & Scratchin'
-Daftendirekt
Fiona Apple Album: Tidal (1996)
Criminal
Shadowboxer
Never Is a Promise
Sleep to Dream
Guns N' Roses Album: Appetite For Destruction (1987)
Paradise City
Sweet Child O' Mine
Out Ta Get Me
Welcome to the Jungle
Purple Haze
Fire
Foxy Lady
Hey Joe
Lauryn Hill Album: The Miseducation of Lauryn Hill (1998)
Doo Wop (That Thing)
Can't Take My Eyes of You
Ex-Factor
I Used to Love Him
Nothing Even Matters
MGMT Album: Oracular Spectacular (2007)
4th Dimensional Transition
Electric Feel
Future Reflections
Kids
Time to Pretend
Ramones Album: Ramones (1976)
Beat On the Brat
Judy is a Punk
Blitzkrieg Pop
I Don't Wanna Talk Around With You
Now I Wanna Sniff Some Glue
Let's Dance
Loudmouth
The Rolling Stones Album: The Rolling Stones (1964)
Honest I Do
I Just Want to Make Love to
Little By Little
Route 66
Tell Me
You Can Make It If You Try
Talking Heads Album: Talking Heads: 77 (1977)
Happy Day
Psycho Killer
Pulled Up
Who Is It?
Violent Femmes Album: Violent Femmes (1982)
Blister In The Sun
Gone Daddy Gone
Kick Off
Whitney Houston Album: Whitney Houston (1985)
How Will I Know
Greatest Love of All
Saving All My Love For You
Take Good Care of My Heart
Nobody Loves Me Like You Do
The Who album : My Generation (1965)
Hold Me
The Kids Are Alright
Legal Matter
Much Too Much
My Generation
Out in the Street
The Ox
Ad blocker interference detected!
Wikia is a free-to-use site that makes money from advertising. We have a modified experience for viewers using ad blockers

Wikia is not accessible if you've made further modifications. Remove the custom ad blocker rule(s) and the page will load as expected.