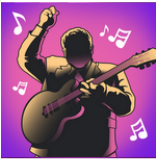 This playlist contains 25 songs*
For the artist see B.B. King.
B.B. Boogie
Blues Boys Tune
Blues Man
Early In The Morning
Every Day I Have The Blues
Everybody Wants To Know Why I Sing The Blues [w/ Bobby Bland]
If You Love Me
Into The Night
Let The Good Times Roll
Lucille
Never Make A Move Too Soon
Nobody Loves Me But My Mother
Sneakin' Around
Sweet Sixteen, Pt. 1
Sweet Little Angel
Three O'Clock Blues
The Thrill Is Gone
To Know You Is To Love You
You Done Lost Your Good Thing Now
You Upset Me, Baby
Ad blocker interference detected!
Wikia is a free-to-use site that makes money from advertising. We have a modified experience for viewers using ad blockers

Wikia is not accessible if you've made further modifications. Remove the custom ad blocker rule(s) and the page will load as expected.