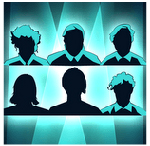 For the artist see 
Arcade Fire
.
Arcade Fire EP (2003)
Edit
Funeral (2004)
Edit
Crown Of Love
Haiti
In The Backseat
Neighborhood #1 (Tunnels)
Neighborhood #2 (Laika)
Neighborhood #3 (Power Out)
Rebellion (Lies)
Neon Bible (2007)
Edit
(Antichrist Television Blues)
Keep The Car Running
My Body Is A Cage
Neon Bible
Ocean Of Noise
The Well And The Lighthouse
Windowsill
The Suburbs (2010)
Edit
Modern Man
Month Of May
Ready To Start
Rococo
Sprawl I (Flatland)
Sprawl II (Mountains Beyond Mountains)
The Suburbs
The Suburbs (Continued)
Wasted Hours
We Used To Wait
The Suburbs (2010) [Deluxe Edition Bonus Tracks]
Edit
Reflektor (2013)
Edit
Here Comes The Night Time
Here Comes The Night Time II
Porno
Reflektor
We Exist
You Already Know
Awful Song (Oh Eurydice)
Compilation Albums with Various Artists
Edit
Six Feet Under, Vol. 2: Everything Ends (2005)
The Hunger Games: Songs From District 12 And Beyond (2012)
Ad blocker interference detected!
Wikia is a free-to-use site that makes money from advertising. We have a modified experience for viewers using ad blockers

Wikia is not accessible if you've made further modifications. Remove the custom ad blocker rule(s) and the page will load as expected.