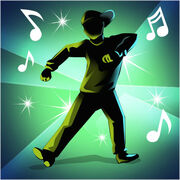 This playlist contains 176 songs*
Dreams
Living In Cyberspace
Never Alone
Fly throgh the starry night
Let me be free
No Limit
No One
Tribal Dance
Twilight zone
All That She Wants
Beautiful Life
Cruel Summer
The Sign
Happy nation
Living in danger
Don´t turn around
Never gonna say I´m sorry
Don't Give Me Your Life
Wrap Me Up
Uh La La La
The summer is crazy
Me and you
2 Times
Ring My Bell
Voices
Barbie Girl
Doctor Jones
My Oh My
Pretty Young Girl
You're A Woman
Ride On Time
Strike It Up
I don´t know anybody else
Move On Baby
U & Me
U Got 2 Know
Captain Jack
Drill Instructor
Together And Forever
So Strung Out
Time Is Tickin' Away
Baby Baby
I Don't Wanna Be A Star
The Rhythm Of The Night
Try Me Out
Crying In The Rain
Go To Get It
Inside Out
Mr. Vain
Take Me Away
Carnaval De Paris
Sunchyme
Freedom
Everybody
Let The Dream Come True
Love Is All Around
Pray
Respect Yourself
Somebody Dance With Me
There Is A Party
Please Don't Go
We all need love
Who´s fooling who
With or without you
Part-time lover
Run to me
I´m missing you
It's My Life
Let the beat go on
Look Who's Talking
Sing Hallelujah
Blue (Da Ba Dee)
Move Your Body
Fred Come To Bed
Fritz Love My Tits
Max Don't Have Sex With Your Ex
Sex On The Phone
Willy Use A Billy Boy
Freed From Desire
Let a boy cry
Bla Bla Bla
Another way
I´ll fly with you (L´amour Toujours)
Your love
The way
Life
Rock My Heart
What Is Love
Fly away
Catch a fire
Heath Hunter & The Pleasure Company
Master & Servant
Revolution In Paradise
It's A Rainy Day
Easy
Cinema
Take away the colour
Think About The Way
Be My Lover
I Love To Love
Sweet Dreams
You Won't Forget Me
Fallin´in love
Moving On Up
One night in heaven
Give Me All Your Love
In The Middle Of The Night
Omen III
World Of Freedom
Love Song
Tears Don't Lie
Tell Me
Anybody
Everybody needs somebody
Feel The Heat Of The Night
Generation Of Love
I got to give it up
Land of dreaming
Mister feeling
Get A Way
No More (I Can't Stand It)
You Can Get It
Get It On 

It's Not Too Late

U Gotta Move Me 
Coco Jamboo
Give A Little Love
Gonna Get Along
Happy People
I Follow The Sun
I Give You My Heart
Jojo Action
Take Me To The Limit
Da Ya Think I'm Sexy
D.I.S.C.O.
Set You Free
Another Night
Automatic Lover
Come And Get Your Love
Love & Devotion
It´s on you
Run Away
One more time
Cotton Eye Joe
Old Pop In An Oak
Ecuador
Encore Une Fois
La Primavera
Mysterious Times
Endless Summer
Friends
Hyper Hyper
Move Your Ass!
The First The Last Eternity (Till The End) [Ft. Summer]

Holding On 4 U 

The Power
Rame
Rhythm Is A Dancer
Welcome To Tomorrow
No Time 2 Waste
Sex On The Beach
Take Me To The Limit
Is It Love
Leave Them Alone
Slave To The Music
We Are The World
Club Bizarre
Das Boot II
Heaven
Love Religion
Feels Like Heaven
The Key, The Secret
Boom, Boom, Boom, Boom!!
Kiss (When The Sun Don't Shine)
Shalala Lala
We Like To Party!
We're Going To Ibiza
Another Day
Baby Boy
Saturday Night
Sexy Eyes
Ad blocker interference detected!
Wikia is a free-to-use site that makes money from advertising. We have a modified experience for viewers using ad blockers

Wikia is not accessible if you've made further modifications. Remove the custom ad blocker rule(s) and the page will load as expected.