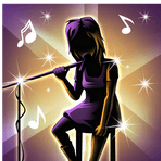 This playlist contains 44 songs*
Ironic
You Learn
You Oughta Know
Alberta
Before You Acuse Me
Hey Hey
Layla
Lonely Stranger
Malted Milk
Nobody Knows You When You're Down And Out
Old Love
Rollin' And Tumblin'
Running On Faith
San Francisco Bay Blues
Signe
Walking Blues
Whenever Wherever Whatever
Come As You Are
Dumb
Jesus Doesn't Want Me For A Sunbeam
Lake Of Fire
The Man Who Sold The World
Oh Me
On A Plain
Pennyroyal Tea
Plateau
Polly
Something In The Way
Where Did You Sleep Last Night?
Ain't No Sunshine
Every Night
Hi-Heel Sneakers
Jump
Junk
Every Rose Has Its Thorn
Talk Dirty To Me
Ad blocker interference detected!
Wikia is a free-to-use site that makes money from advertising. We have a modified experience for viewers using ad blockers

Wikia is not accessible if you've made further modifications. Remove the custom ad blocker rule(s) and the page will load as expected.